Views of Cannes on the French Riviera with villas and apartments to rent in Cannes
Villas and apartments for sale


Whilst Cannes is large, unlike Nice, it retains its charm, glamour, architecture of the Belle Epoque and its poise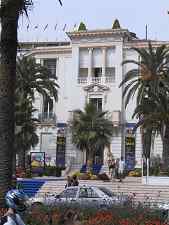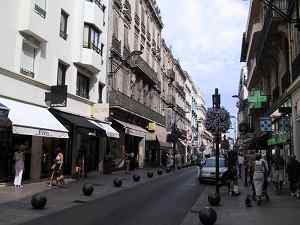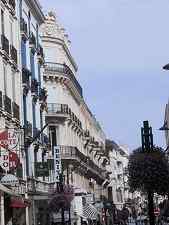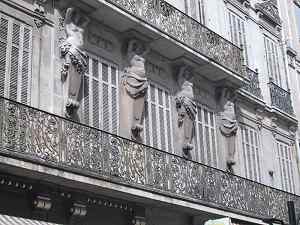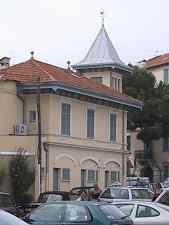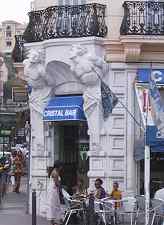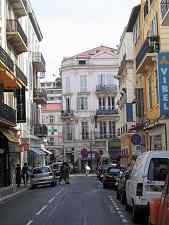 Here's an apartment to rent near here in the Centre of Cannes.
The Carlton exhudes civilisation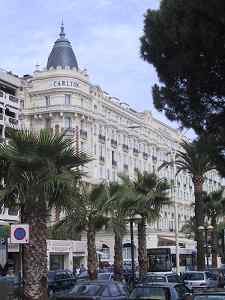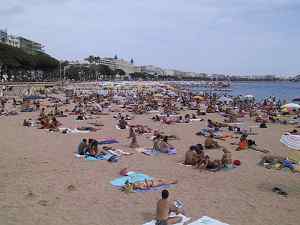 The beaches are large and sandy but getting to the water can be an obstacle race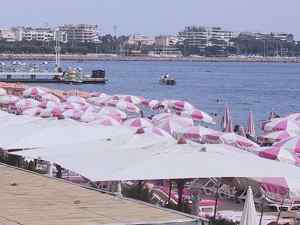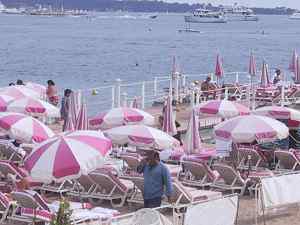 Click here for a less impersonal beach and here for a more intimate East facing sandy beach without the glare of sun in your eyes reflecting off the water. Cannes is wonderful to visit, for a day or for business in a civilised way, but the webmaster prefers here not far away from Cannes for a holiday.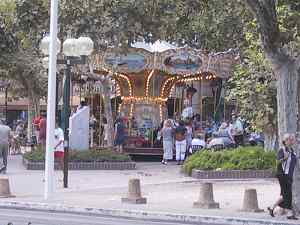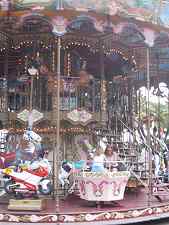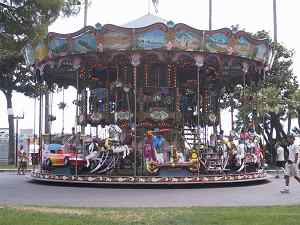 Cannes is known, not only as the fashion centre of the Riviera with sandy beaches but for the annual Film Festival.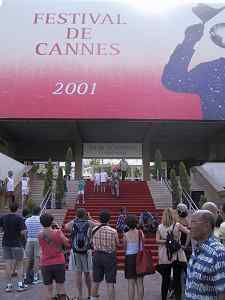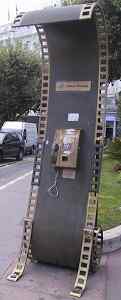 Cannes harbour is loved among yacht owners and the old town is beautifully unchanged.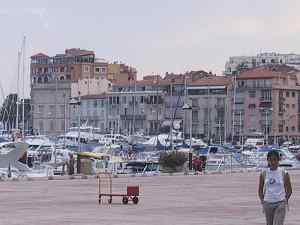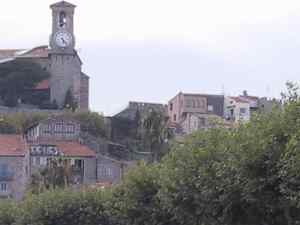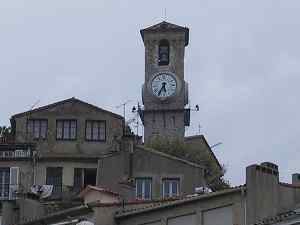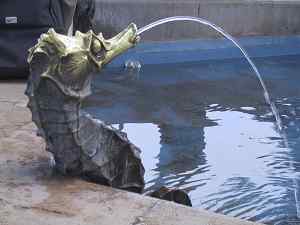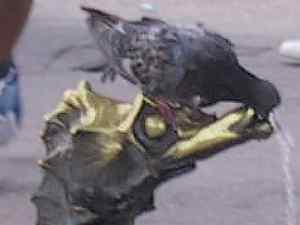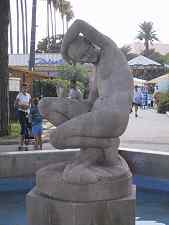 From the port, trips are available not only to the local Lerin islands which dominate the view from the Cannes beaches but also to interesting places further afield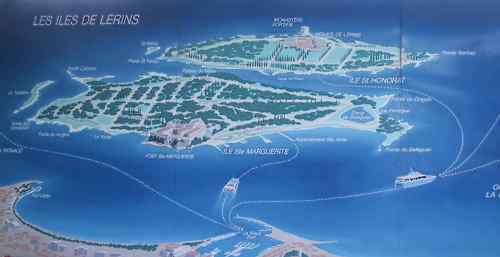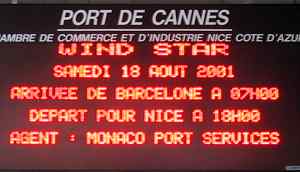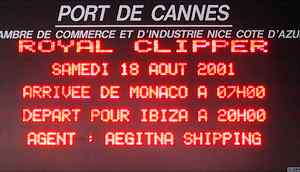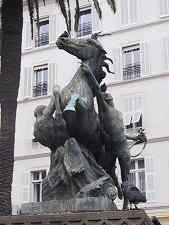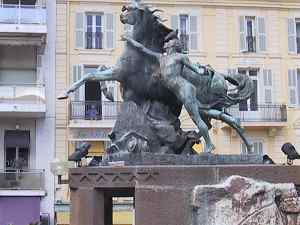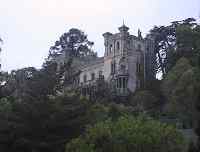 Houses villas and apartments to rent in Cannes ideal for holidays or Film Festival
French Riviera Cannes Apartment: 2 bedrooms The apartment is a newly renovated, first floor in a building 'ancien' over an antique shop in the centre of Cannes. 2017: availability please enquire
---

French Riviera Mougins near Cannes: Lovely provencal house and separate annex sleep 10 (2 in annex), large pool, air conditioning and vast views. 2017: availability please enquire
French Riviera Central Cannes: Delightful garden studio sleeps 2-4 just off La Croisette. Charming private garden and sun terrace. Very peaceful in quiet exclusive gated road with no noisy traffic and own parking. It even has a hot & cold shower under a secluded bay tree... perfect! Ideal holiday and conference accommodation.


French Riviera Central Cannes: charming 3 bedroom apartment to rent beautiful and bright, totally refurbished three bedroomed apartment on the first floor of a lovely old building, very close to Rue d'Antibes, the Croisette and the Palais de Festival, with balcony over wonderful pedestrianised street with many chic shops and restaurants.


French Riviera Nice: 1st floor apartment near the old city and the port of Nice (sleeps 4) The southern exposure allows for a pleasant stay. You will find everything you need at the "centre commercial Nice TNL" that is just down the street. The train station is just a 5 minutes walk away from the apartment.


French Riviera Super Cannes Hilltop rental villa with pool overlooking Cannes and Golfe Juan in this prestigious locations. 4 bedrooms sleeps 8. Gardens, terrace dining and roof terrace. This is a beautiful holiday villa with spectacular views just 10 minutes from Cannes.


French Riviera Centre of Cannes: Centre of Cannes 3 bedroom traditional apartment on most active shopping street, Rue d'Antibes. Beach is two blocks from the apartment and the famous Film Festival Center is 7 min walk from the apartment. There are balconies, high ceilings and traditional stone floors. Availability all year. Owner speaks English, Swedish, German, French and Russian.


French Riviera Cannes Gated community rental apartment with large pool and air conditioning near the beach. Sleeps 4. Situated between Cannes and Antibes.


French Riviera Le Suquet (Old Town Cannes): Air conditioned studio apartment with ADSL Internet access. Narrow streets, small shops, fresh baguettes and coffee right on the door step, minutes from everything in the heart of Cannes - sleeps 2/3


French Riviera Tip - Cannes Antibes and Nice beaches permit topless tanning which is why so many film stars and model girls love the French Riviera.
French Riviera villa rental Cote d'azur: House to rent at La Napoule between Cannes and l'Esterel, 3 bedrooms with swimming pool, tennis courts and Boules courts. Sleeps six.


French Riviera Grasse: Bed and breakfast with pool. 4 rooms available for bed and breakfast in beautiful property near Grasse and Cannes in Provence.


French Riviera Mandelieu river front: Apartment with its own mooring in gated Marina Parc. Drive down with your own boat and enjoy water sports in the warm waters of the Mediterranean to the East of Cannes. 1 bedrooms, sleeps 4 + cot.


French Riviera Old Cannes: apartment to rent with wonderful views over the harbour and within walking distance of the conference centre


French Riviera Central Cannes Palais des Festivals conference and holiday accommodation in large 1 bedroom appartment that sleeps up to 6. Just 200m from the conference halls in Rue Hoche. This second floor appartment has traditional French elegance with light and shutters, and is located behind the 5 star Gray D'Albion hotel in exclusive central Cannes.


French Riviera Croisette Cannes: 1 bedroom rental apartment with balcony, sleeps 2-4 Ideal location for the Croisette and Palais des Festivals. This air conditioned apartment is served by a lift on the second floor. The East facing balcony gets the morning sun and has table and chairs.


French Riviera Central Cannes: Charming 1 bedroom apartment, sleeps 2-4 in the heart of the old district of Cannes. Full of French character, this delightful apartment has one bedroom and sleeps 2 - 4 people. With entrances onto two streets, you have a wealth of cafes, restaurants, boutiques and myriad other attractions that make for a fantastic Riviera holiday.


If you want details of other accommodation nearby please here are holiday apartments and villas from Cannes and Theoules to Antibes and Nice. It is a wonderful part of the Mediterranean for a holiday and the best place South of France Cote d'Azur.

If you would like to stay in an apartment decorated for a film star on the prestigious Cap d'Antibes with this view of Cannes

click here It's about 1/2 hour away by car in the rush hour. Here's another less luxurious appartment for holiday rental nearby also about 1/2 hour away by car in the rush hour.
Click here for villas and apartments for sale
Villas and apartments to rent in France and Spain: - French holiday property to rent pages. There are also a variety of other countries including Greece listed at the bottom of the file - Spanish vacation rentals pages

---
Antibes and surroundings:
South of France Beaches | Antibes Hotels |Cafes | Camping | The Cap d'Antibes | The Quaint Streets, town centre and Old Town | Cafes | Cake shops | Chocolatiers | The Gardens of Eilen Roc | From the Air | Ice Cream shops | Last minute Mediterranean Holiday availabilities and opportunities | Juan Les Pins | Local bus services | Maps | the Ports | The Markets | Museums | Nice | Real estate and property to buy | Shops (no ordinary places) | The Town Squares | Tourist Information Offices |

---



About using this site . . .


We expect this site to be easy to navigate and that we will have helped you to find what you're looking for. If you are looking for a holiday rental villa or apartment, somewhere on the left, you'll find availability dates. These are inserted for your benefit so that you don't waste time enquiring about a property that is booked already for the dates you want . . . If the dates you want are booked, please scroll down the page where you will find other properties listed together with their availability dates . . .

About enquiring from this site . . .


Somewhere in the page on the left you'll find an "CLICK TO ENQUIRE" button or a straightforward email address on which to click. Enquiries go straight to the owner of the property . . . so if you are enquiring about more than one villa or apartment or generally about accommodation in the region, please send an enquiry individually relating to each property. Except for pages for a minority of clients, your enquiry is not going to an agency for all the properties in a region - you are booking direct with the owner . . . and for the reason below, we feel that you can have confidence in doing so . . .

A little about Latroba pages . . .


Qui la Cerca La Troba is the motto of the Latrobe family . . . and these pages are intended to help you to find easily what you seek . . .

As webmasters we are not acting as agents but are publishing what our clients have asked us to market for them.

During the course of working for our clients, we tend to get to know them quite well . . . and we only work for people who we can get along with, who we enjoy working for and who we can trust. We charge our clients partly on a commission basis . . . so we only work for good clients who provide a good service to their customers . . . such as yourself! For this reason we expect that you should have a good experience buying or booking through our clients, and if you don't (very rare), we like to hear about it!


Info-World Travel Search Engine - Latroba's Self Catering Holiday Rental Villas and Apartments in Spain, France, Italy, Greece and UK - Houses villas and apartments for sale in Mallorca Majorca France Spain England and Belgium - Xtraworld - for the Extra Holiday in your life
Make sure you travel comfortably - if you're going to the beach or camping - or if you fear an airport delay - pack a good air mattress / lilo in your luggage! webmaster services

If you have a property to sell or let for holidays in UK, Spain, Balearics Islands, France, Greece or Italy email the Webmaster.