include ("http://www.info-world.com/bodytext.php"); ?>
Juan Les Pins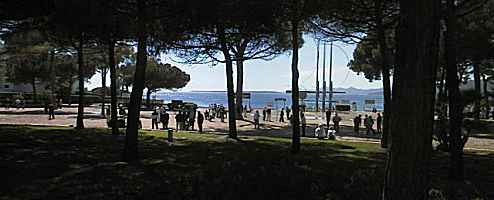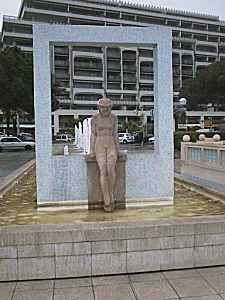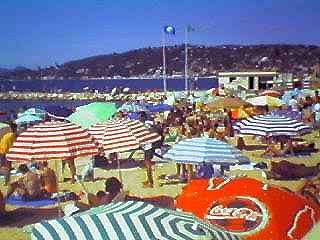 If you are going to the beach, the shop at the far end of the public beach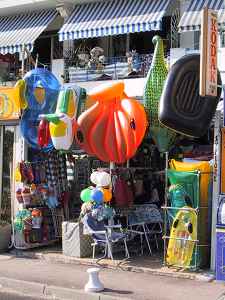 has the best range of inflatables and at the best prices. Some of the other shops charge double!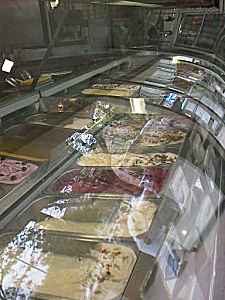 If you would like to rent an apartment within walking distance of Juan this apartment rental is well situated.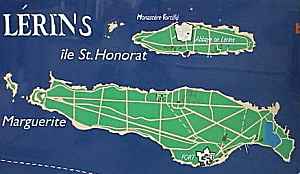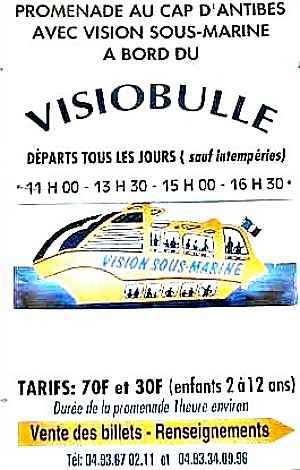 There's lots for young people to do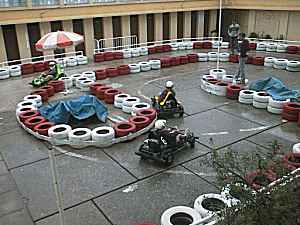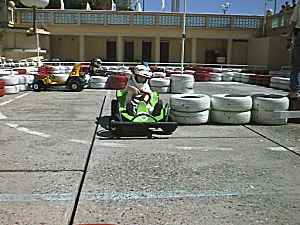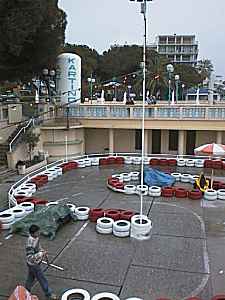 (and Juan les Pins by night is vivacious):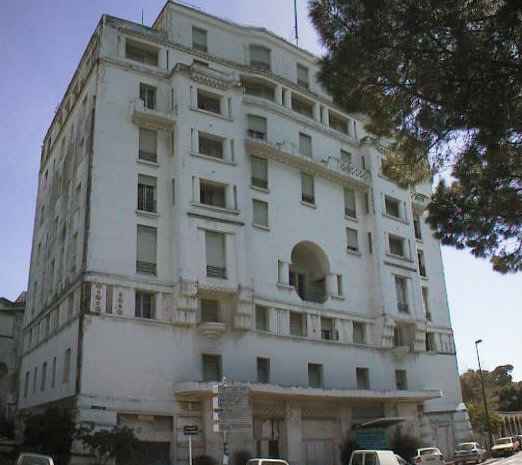 This nice old art deco building the old Provencal Hotel, fashionable in the 1920s, is to be redeveloped. Charles Chaplin used to stay there. A notice on the outside gives a fax number 04 93 67 27 22 for people interested in buying an apartment there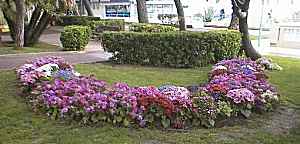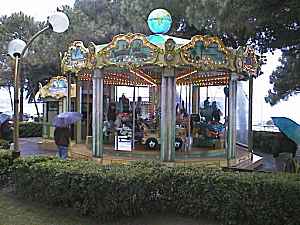 You might have found this page as a result of the delightful photograph apparently of Juan les Pins in the Cresta holidays brochure for Riviera Hotels (p141).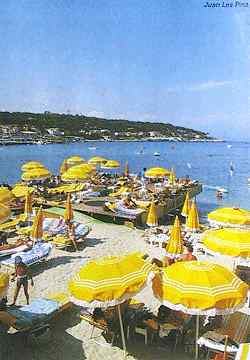 Click here if you'd really like to find out where this paradise beach is. However, the Garoupe Plage is under threat from the local bureaucracy - click here to help
If you don't want the razzmatazz of Juan but would like to rent a nice apartment or two in an old villa or anywhere else in a quieter place the the webmaster knows local owners and agents and can put you in touch. Please put Antibes Rental in the subject heading.

---
Beaches | Hotels |Cafes | Camping | The Cap | The Quaint Streets, town centre and Old Town | Cafes | Cake shops | Chocolatiers | The Gardens of Eilen Roc | From the Air | Ice Cream shops | Last minute Mediterranean Holiday availabilities and opportunities | Juan Les Pins | Local bus services | Maps | the Ports | The Markets | Museums | Real estate and property to buy | Shops (no ordinary places) | The Town Squares | Tourist Information Offices |

provides reliable internet services for businesses in Antibes and the French Riviera.