Click here for all about the Cap d'Antibes
Churches on Cap d'Antibes, the views and the lighthouse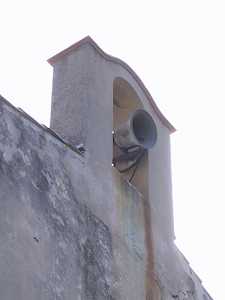 A trip to the Chapelle de la Garoupe is a pleasurable experience. One passes interesting and prestigious properties on the way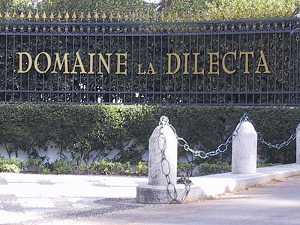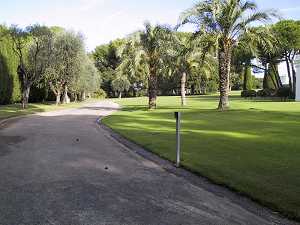 and ends up at the top of the hill where there is a table of orientation and a wonderful view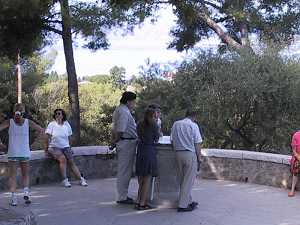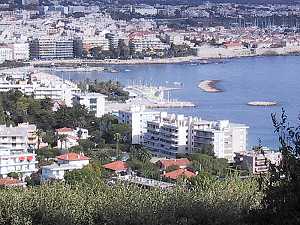 On the right is the view down to the Salis Plage in Antibes. For 10FF one gets 5 minutes viewing time through the telescope. The power of this is really amazing. Below, left, is a photograph through the telescope of the extraordinary building at Baie des Anges, Villeneuve Loubet, 5 miles away! Right is a view down into the Garoupe bay from the base of the light house.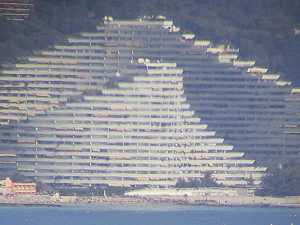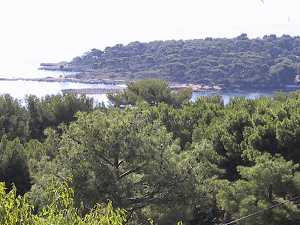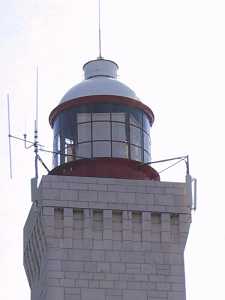 The lighthouse dominates the Cap and is to be seen from miles around. You can visit it and climb up inside and see the view from the top at 3pm every afternoon. Apparently it was destroyed in World War II and rebuilt by Americans. Originally round, the Antibois were rather put-out that the Yanks rebuilt it square! The Church, Notre Dame de La Garoupe, is very charming. It has been the traditional fisherman's church for centuries so there are memorials to ships throughout it.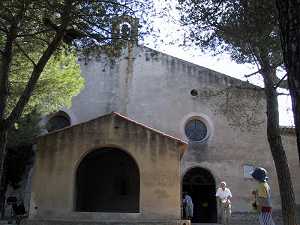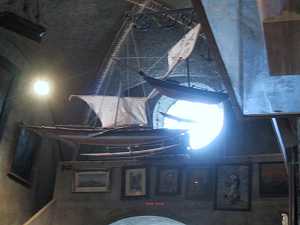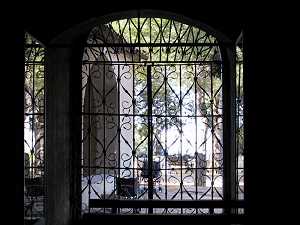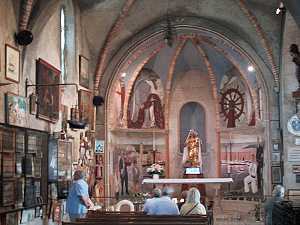 "May we so open our hearts that The Lord steers our lives"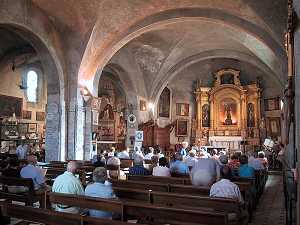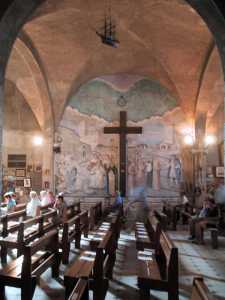 Unfortunately there is an electronic organ there. It's quite alright, except that the lady organist insists on wobbling the volume pedal throughout whatever she is playing. On the last note of anything the volume goes up. Throughout Bach the volume changes in a manner which would turn the Master in his grave and gives me sea-sickness. If you go to a service there and you hear the organist doing this, please can you tell the organist that she is giving you Le Mal de Mer?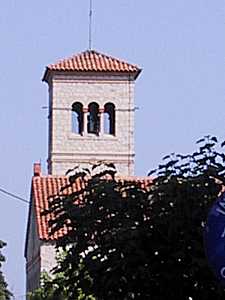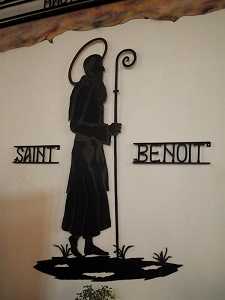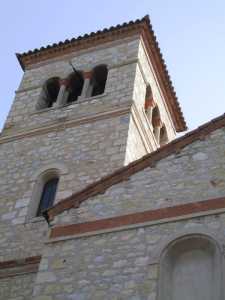 Near the Petit Casino at the end of the Cap is a distinctive landmark, a simple more recent church dedicated to St Beniot.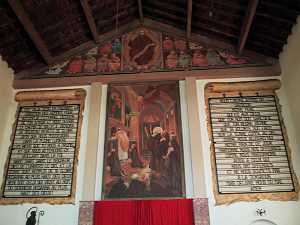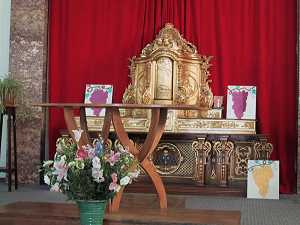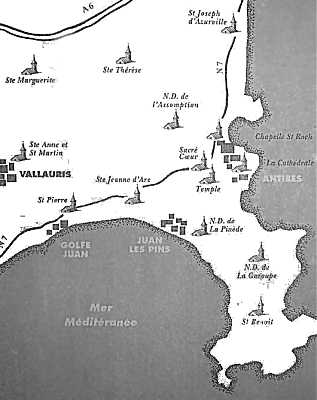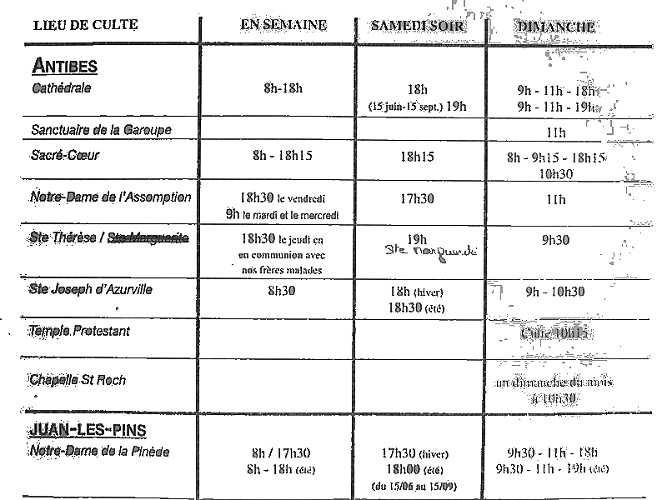 Here's a place to go for lunch after church.
Click here for all about the Cap d'Antibes
If you would like to rent a nice apartment or two in an old villa or anywhere else the the webmaster knows local owners and agents and can put you in touch. Please put Antibes Rental in the subject heading.
Here are views of Nice and the Airport. . . .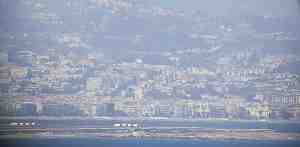 ---
Beaches | Hotels |Cafes | Camping | The Cap | The Quaint Streets, town centre and Old Town | Cafes | Cake shops | Chocolatiers | The Gardens of Eilen Roc | From the Air | Ice Cream shops | Last minute Mediterranean Holiday availabilities and opportunities | Juan Les Pins | Local bus services | Maps | the Ports | The Markets | Museums | Real estate and property to buy | Shops (no ordinary places) | The Town Squares | Tourist Information Offices |

provides reliable internet services for businesses in Antibes and the French Riviera.