The beaches of Menton Montecarlo Nice and Villeneuve Loubet on the Cote d'Azur.
| Menton | Monaco | Nice | Villeneuve Loubet |
Here are links to pebble beaches at Fontonne / Biot and sandy beaches at ANTIBES: Old Antibes Town Gravette Ponteil and Salis Plage Juan Les Pins | Garoupe and Special Places and even Eden | Cannes
Menton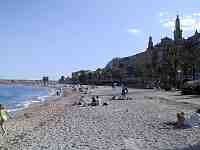 Artificial beach at Menton (photo at Easter) - mixed size stones - crowded in summer
Monaco
Small shingle artificial beach
Nice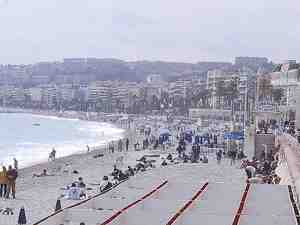 The beach at Nice is pebbles and extremely crowded in Summer (photo taken at Easter)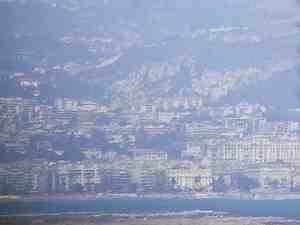 Nice and its beach are better experienced from here
Villeneuve Loubet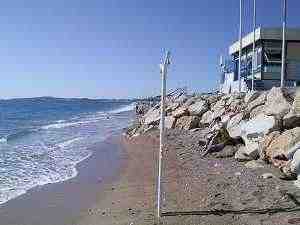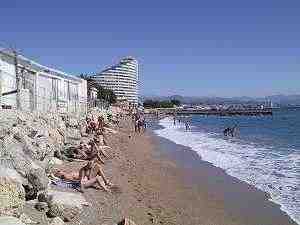 Why do you think these beaches look uncrowded in Summer?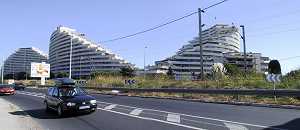 The beaches in all these places are as good as many along the Cote d'Azur. You can have a good holiday in such places. However, we would not produce a website about merely ordinary places and beaches . . . :-)
Come relax and stay at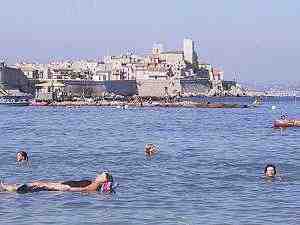 where you can truly relax!
Or you might dream of spending your holiday surveying this view . . .


---
Beaches of the French Riviera | Antibes Hotels |Cafes | Camping | The Cap | The Quaint Streets, town centre and Old Town | Cafes | Cake shops | Chocolatiers | The Gardens of Eilen Roc | From the Air | Ice Cream shops | Last minute Mediterranean Holiday availabilities and opportunities | Juan Les Pins | Local bus services | Maps | Menton | Nice | the Ports | The Markets | Museums | Real estate and property to buy | Shops (no ordinary places) | The Town Squares | Tourist Information Offices |

provides reliable internet services for businesses in Antibes and the French Riviera.