Nice - South of France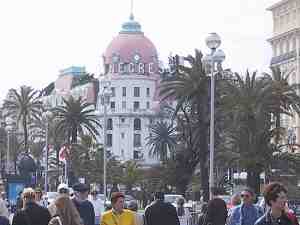 Perhaps the best known landmark of Nice on the French Riviera is the Negresco hotel on the beach front.
The Promenade des Anglais has the feel of Brighton beach on a warm day.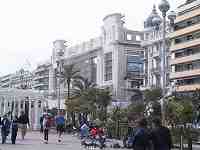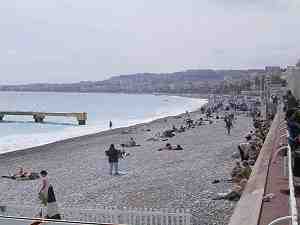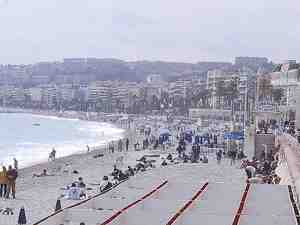 Its stony beach makes English people quite at home.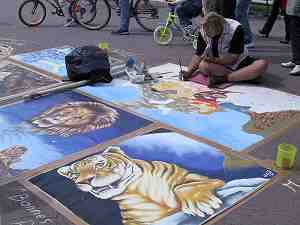 These photos were taken at Easter. In Summer the beaches are packed! Click here if you like sandy beaches!
Nice is an unforgiving city

intensively developed. It nestles in a plain on the Cote d'Azur just as Rome between a number of surrounding hills. These used to be olive groves but all have been developed intensively. Develepment continues unabated and tall cranes are to be seen . . .

It is relieved only by extravagant pieces of Belle Epoque architecture: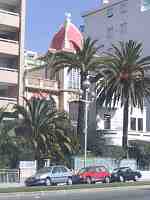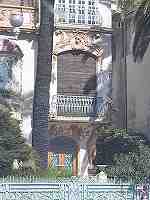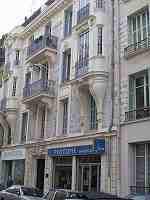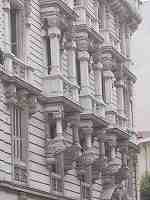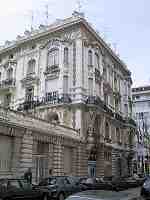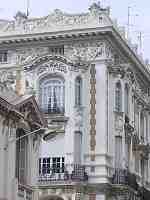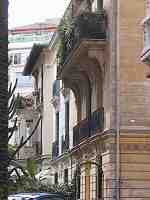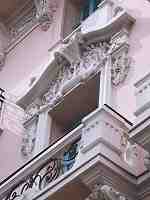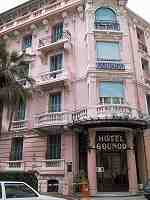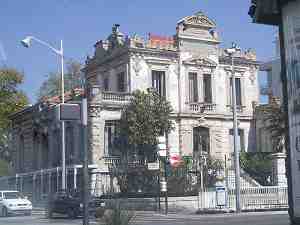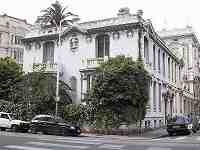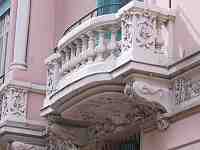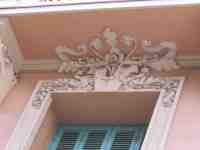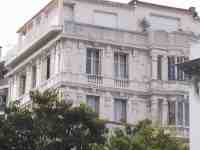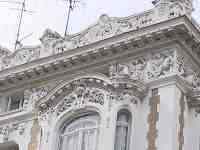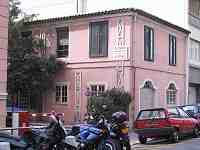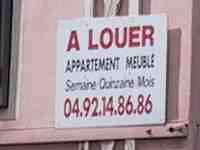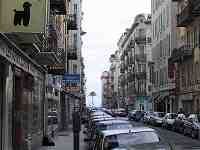 The centre of the traditional part of town has been pedestrianised and this makes an entertaining, if crowded, stroll . . .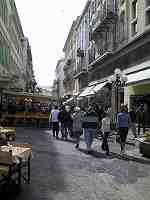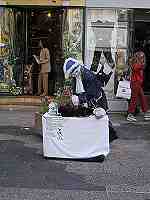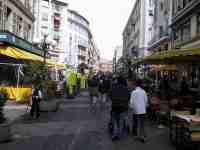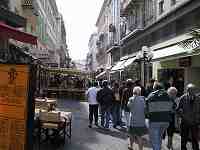 If you have a car, nearby is the
Villa Ephrussi to visit.
If you love Nice than have a nice day! It's possibly interesting for a long weekend but for a holiday on the French Riviera Nice is perhaps better experienced from a distance - perhaps from a wonderful 16th Century villa on the hill:

If the webmaster had to stay in Nice, an apartment in the old town with this view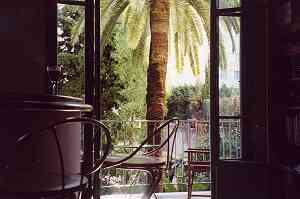 looks a good idea. Here's other holiday accommodation to rent in France, Nice, Menton, Antibes, Cannes and the French Riviera
On a fine day from here one can see the lighthouse of the Cap d'Antibes At the Chapelle de La Garoupe there are powerful telescopes from which one can view Nice and the Airport. . . .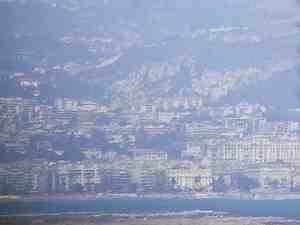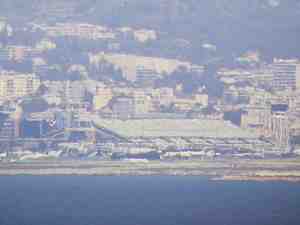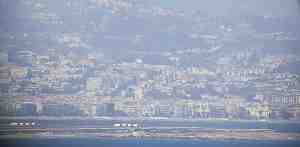 The webmaster loves to see Nice from the Garoupe Beach by day at Easter with the snow on the Alps behind and by night with the lights:
On the hill on the right, the small white dot is the Nice Observatory and it's a landmark with which you'll become familiar when driving around the area.
Here's an aerial view flying out of Nice.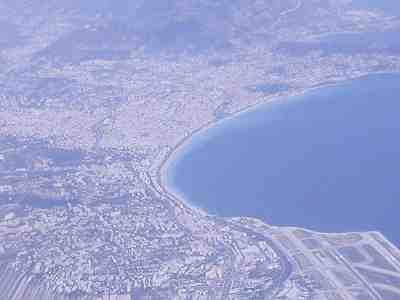 All these photographs of Nice were taken with a Canon S10 digital camera. The pictures here are 75% compressed - the originals at original sizes are of superb quality.
French Riviera Beaches | Hotels | Cafes | Camping | The Cap d'Antibes | Antibes Quaint Streets, town centre and Old Town | Chocolatiers of Antibes | The Gardens of Eilen Roc | From the Air | Ice Cream shops | Last minute Mediterranean Holiday availabilities and opportunities | French Riviera Real estate and property for sale in Antibes, Juan les Pins, Cannes and also Mallorca | Juan Les Pins | the Ports | Menton | Antibes Markets | Cafes | Museums | Cake shops | Cafes | Shops (no ordinary places) | Antibes Town Squares | Riviera Tourist Information Offices |
provides reliable internet services for businesses in Antibes and the French Riviera.